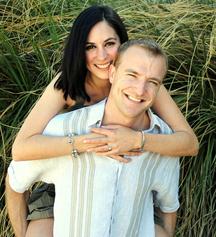 Dillon & Ingrid Reeve | Head Coach & Owners
Our Approach
Our goal is to empower the youth and create a platform so they can experience true success, self-worth, and creativity.  We are excited to share our love of gymnastics and movement. We strive to make a culture that nurtures confidence building, expression through creativity, and opportunities for the advancement of athletic resumes.
Our Story
Dillon has many years of coaching experience ranging from Elite Gymnastics though Preschool Development.   Ingrid has a Masters in Fine Art and Bachelors in International Relations.  Dillon has performed internationally as an acrobat with companies such as Cirque Du Soleil, Cirque De La Mer, and iL CirCo.  While studying Business Administration at the University of Washington, he was also on the UW Men's Gymnastics Team and the Seattle Super Sonics NBA Dunking Team.  He was a competitive gymnast for over 15 years.  As Head coach of several prominent teams in such cities such as Chicago, Seattle, and Orange County, he has led his athletes to frequent State, Regional and National titles and including  17 College Scholarships.
Sarah Keene
Frances Hoese
Aaron Wee
Jared "The Beebs" McMahon
Parkour and  Gymnastics Coach
Claire B.
Parkour and  Gymnastics Coach
Jennifer Barger
Emily Linhares
Alex Balcala
Richard Morris
Special Needs & Parkour
Instructor
Kat
Holly McMahon
Mia Terstegge
Sophia Tarabochia
Coach & Birthday Party Coordinator